Better Together
Lauren and Charly chose Oxford's Bodleian Library for a classic day that combined English and Belgian traditions
Photography: Weddings by Nicola & Glen
We wanted to marry in Oxford as Lauren was at university there, I proposed there and we both love the city," says Charly. "And we only ever went to look at that venue – Lauren doesn't like to waste time deliberating, she's more of a gut-feeling person! We loved it the moment we saw it, particularly the outdoor quad. We spent 20 months praying for good weather so we could use it!" 
"We made the most of the beautiful old architecture, so it was a traditional wedding, with a modern twist," says Lauren, who extended the old-world theme to the stationery with invitations styled as telegrams. "The venue didn't really need much decorating," says Lauren, "the beautiful ceiling and the great lighting we hired was enough on its own." The ceremony was held in the University Church of St Mary the Virgin, followed by a Pimms-and-cake reception at Lauren's old college (Wadham), then canapés, a wedding breakfast and dancing in the Divinity School at The Bodleian Library. 
"We tried to reflect our nationalities with Pimm's and Belgian beer [Charly, short for Charles-Antoine, is Belgian]. And the overall theme tied in a little with our first dance – Jack Johnson's Better Together – and the name of one of our signature cocktails."
That drinks list included a Charly Libre (a twist on a rum and coke), a Gin-dependent Lauren (Hendricks and tonic, garnished with cucumber) and a Better Together (Prosecco and rose syrup). "We chose Better Together as the lyrics sum up how we feel about each other," says Lauren. "When we're not together, everything is grey."
Not that all greys are bad. The couple chose a lemon and grey colour scheme – "Lauren's not a pinks and lilacs person" – and Charly wore a lemon waistcoat with a silver tie, while his groomsmen wore grey waistcoats and lemon ties. And half of Lauren's eight bridesmaids wore lemon chiffon dresses while the other half wore grey. "Given that we were getting married in such a beautiful church, it felt like I needed some sort of statement dress," says Lauren. "The style I chose was perfect – the lace fitted with the old-world theme, but the back gave it a modern touch.
The wedding cake had three tiers – carrot, Champagne and strawberry, and chocolate orange – one decorated with a design inspired by the lace on Lauren's dress. The wedding favours were engraved Savon de Marseille Soap, made in Charly's cousin's factory in Marseille, France.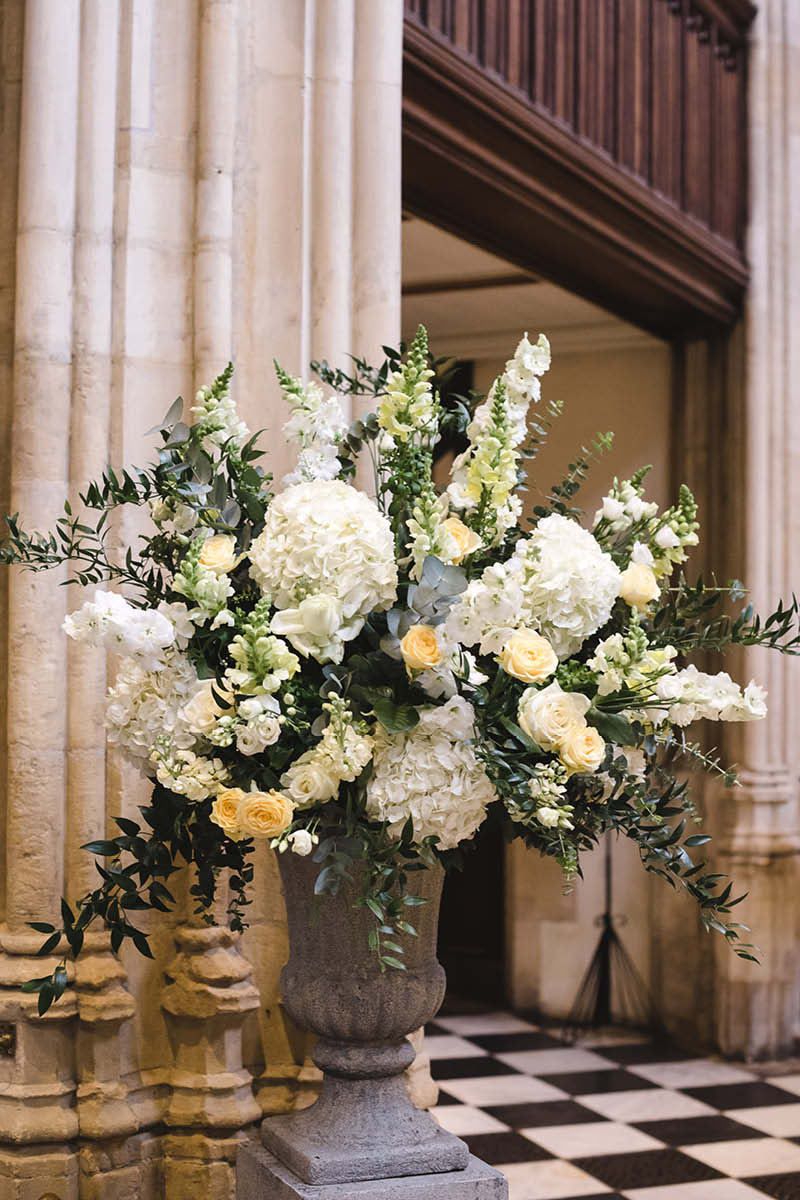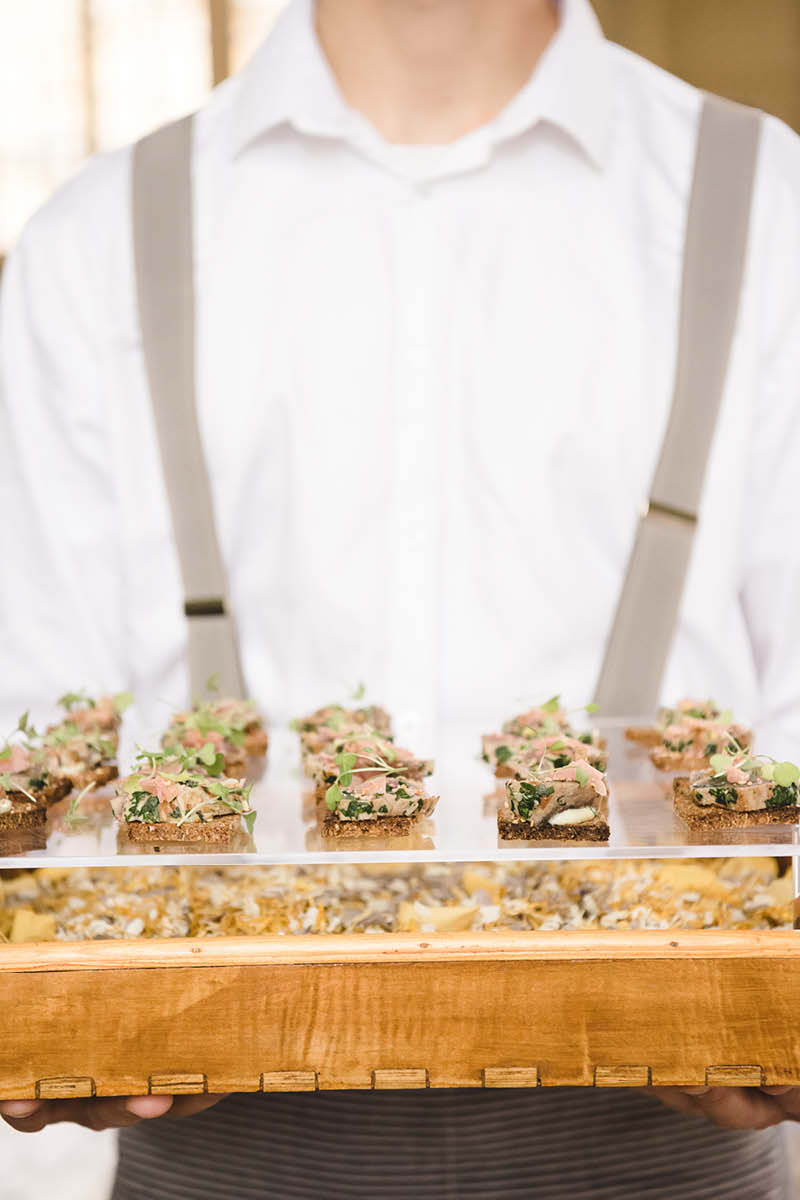 Top Tip
"I would definitely hire a wedding planner if you can afford it. We hired Emma for on-the-day coordination and I don't know how we would have done it without her. And give bridesmaids and groomsmen detailed instructions about their responsibilities. It means you don't have to worry. It was freeing being without a watch (and my phone!) all day."