Bridal skincare advice for every skin type
Fight blemishes, banish wrinkles and look positively glowing for your wedding day
Whatever you skincare complaint, our stellar advice is here to help. With these top tips and must-have products, will make you confident to walk down the aisle with gorgeous skin. Here's how to level up your bridal skincare routine…
For skin that tends to get dry
Science says: 'Moisturisation is key, so look for the product that really suits your skin type,' says Dr Mervyn Patterson, Cosmetic Doctor of Woodford Medical (woodfordmedical.com). "Don't be swayed by packaging – focus on the consistency that feels best. Try Epionce Renewal Facial Lotion, £77.50, or its Renewal Facial Cream, £80 (epionce.co.uk). If a product is causing irritation or dryness, you may be using too much or the concentration is too high.
More is rarely better when it comes to skin, so don't be swayed by companies claiming that 'prescription levels' or 'high concentrations' of ingredients are the best. Look for an array of ingredients that provide balanced support for skin cells. Skin is your friend so treat it with respect – if you make it healthy it will look its best.' 
What to use:
Cellular Water Mist, £18, Institut Esthederm
Cellular Swiss Ice Crystal Dry Oil, £252, La Prairie
Hydra Life Glow Better Fresh Jelly Mask, £46, Dior
Nature's way says: 'The most common reason for dry skin is inappropriate diet, not enough water and tiredness,' says Susie Willis, founder of no-nasties brand Romilly Wilde. 'Hormones can also alter your skin and environmental challenges. The skin gets its best opportunity to repair at night, so use a good night cream.
Oily skins can actually be dry, too – the best way to ensure it stays moisturised is by using a skin oil. I know that sounds counterintuitive, but these cancel out the over-production of the skin's natural sebum. Using too many products in your bridal skincare routine can also trigger this, so stick to one brand until you start to notice the difference.'
What to use:
8-Flower Nectar Oil Cream, £70; Aromatic Purifying Balm, £48; both Darphin
Deep Moisture Mask, £58, Clark's Botanicals
Gentle Refiner Exfoliating Cream, £26, Clarins.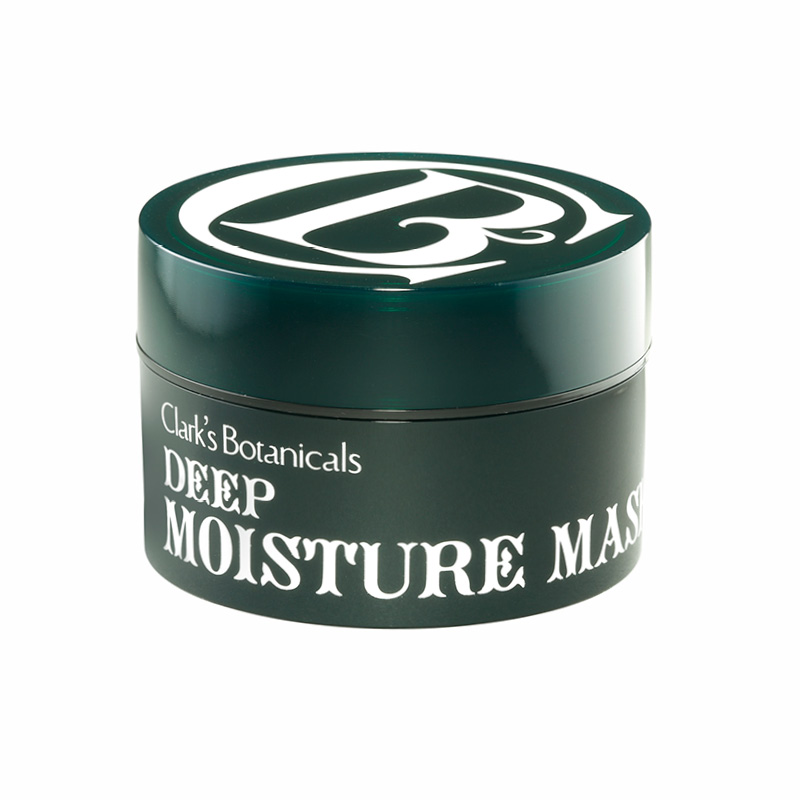 For skin with fine lines and wrinkles
Science says: 'The ideal treatment for lines and wrinkles is some form of micro-needling,' says Dr Patterson. 'This involves tiny micro injuries that are introduced into the skin to encourage its own repair mechanism.
This induces a surge of new collagen to help plump and smooth the skin. The DermaFrac is a significant advance on this – it combines microdermabrasion, microneedling under vacuum, simultaneous growth factor infusion and LED light therapy. This helps encourage the production of collagen. If you have one of these more aggressive forms of microneedling, make sure it's early on in your bridal skincare plan though. Cleanse thoroughly with a product that's effective at clearing makeup and doesn't strip healthy lipids from the skin. And maybe opt for a chemical exfoliator with ingredients like salicylic and azelaic acids.'
What to use:
Simply Clean, £31, SkinCeuticals
Advanced Night Repair Eye Supercharged Complex, £45, Esteé Lauder
Genius Liquid Collagen, £90, Algenist
Eye Contour Lift Patches, £53, Institut Esthederm
Nature's way says: 'Fine lines mostly occur around the lips and eye area,' says Susie. 'So it's super-important to use light serums specifically formulated for these delicate areas. The more you build up product that's not designed for these areas, the more likely you will create congestion around the mouth and puffiness circling the eyes.
Prevention is, of course, better than cure so always use a natural SPF where possible. Wrinkles are often deeper and need increased collagen supply to help smooth and plump them out. The skin naturally repairs at night so choose a serum or sleep mask that will give your complexion a nocturnal collagen boost.'
What to use:
Night Infusion Cream, £42; Premier Cru The Eye Cream, £49; both Caudalie
Drink Up Intensive Overnight Mask, £27, Origins
Day Solution Cream SPF15, £20; Age Defy+ Cleanse And Soothe Balm, £32; both Green People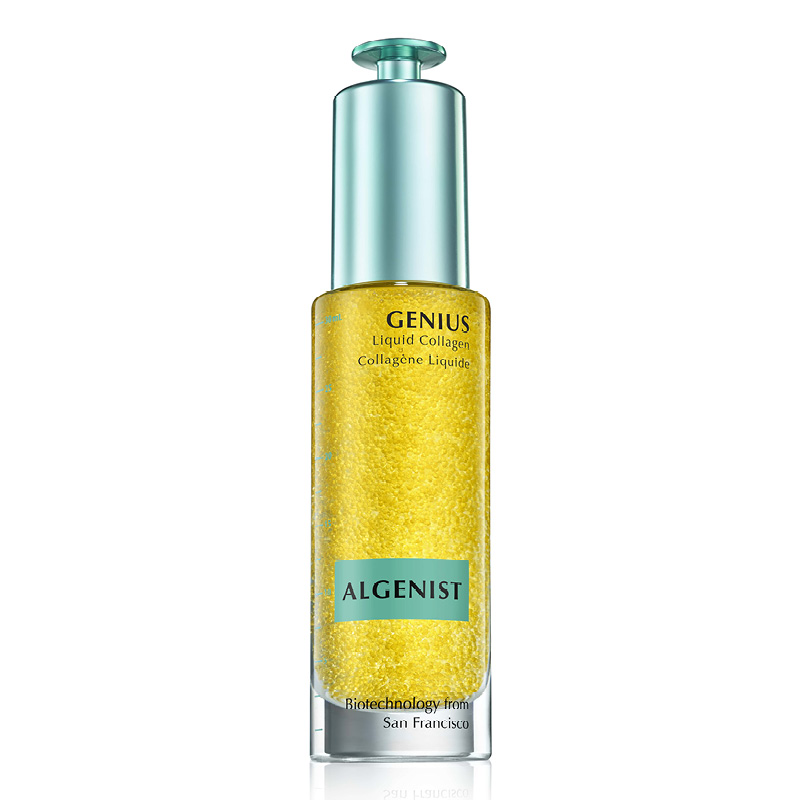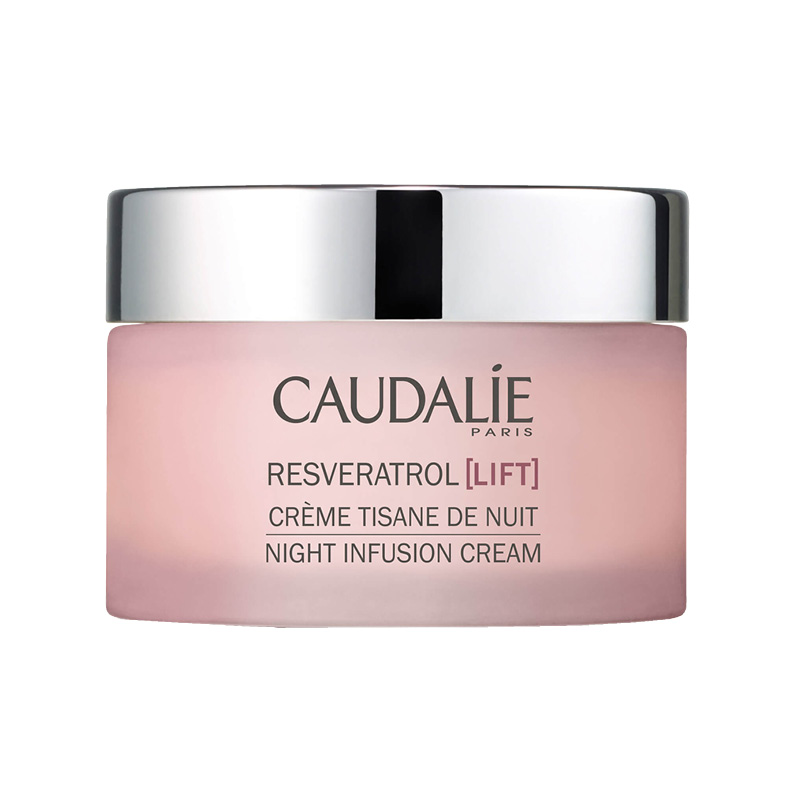 For skin prone to blemishes
Science says: 'Look for cleansers with salicylic acid, which helps clear pores, reduce inflammation and has an antibacterial effect,' says Dr Patterson. 'It isn't always about using high-strength ingredients, though, as too much salicylic in facial washes can dry and irritate the skin. Microdermabrasion is one of the most effective acne-prevention treatments. It helps remove congestion and debris blocking the pores so they're less likely to turn into spots. Be careful not to overdo it though – it can make skin sensitive and dry. And get professional advice – oily skin responds well to microdermabrasion; sensitive skins should probably avoid it.'
What to use: 
Oilacleanse, £40, Zo Skin Health
Lytic Gel Cleanser, £29.50; Lytic TX Retexturizing Lotion, £54.50; Epionce
Nature's way says: 'The most important thing about dealing with breakouts is not to stress about them,' says Susie. 'If you're worried, you're likely to keep touching them and this spreads bacteria. Cleanse with gentle formulations, such as Romilly Wilde's Light + Energy Serum Cleanser, £54. You can also leave it on as a mask while you're in the bath. Once you've massaged it in, gently remove it in circular movements with a clean, hot muslin cloth.
Let the skin breathe for a few minutes and follow with a face oil. The natural sebum in the skin works with these oils, allowing the aromatics and naturally active ingredients to be absorbed. This increases the metabolic energy of the skin cells to create a more balanced complexion.'
What to use:
Blemish Rescue Oil, £35, Votary
Chickweed Herbal Balm, £15.50; 10 Day Detox Kit, £99.95; both The Organic Pharmacy
Organic Cellular Recovery Skin Bliss Capsules, £69.50, Elemis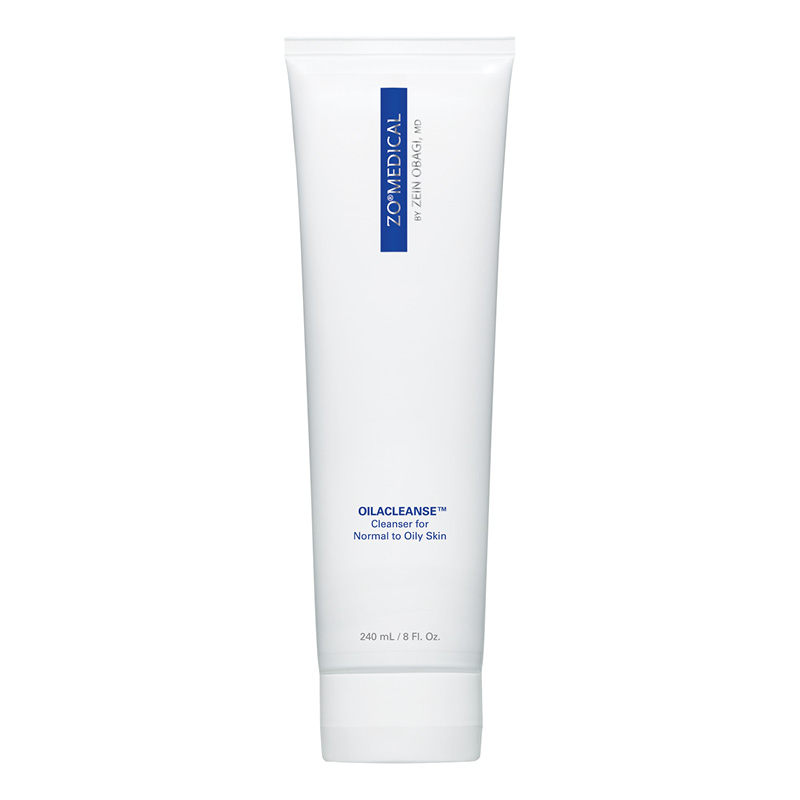 Sensitive skin prone to redness
Science says: 'The best option for redness is intense pulsed light treatment. When performed over the entire face it's referred to as fotofacial and effectively targets the colour in the blood vessels,' says Dr Patterson. 'Short millisecond pulses of light are absorbed by the red pigment and give a surge of heat energy to the vessel wall, causing it to perish.
This treatment should be a course of three to five treatments so that progress is made gradually without injuring the skin. This treatment also increases production of collagen, giving a smoother, tighter-pored look. At home, one of the best ways to reduce signs of redness is often overlooked – a daily application of an SPF. This protects skin from UV rays which can exacerbate redness.'
What to use:
Advanced Perfecting Shield SPF 30, £47.99, Teoxane
Nanoblur Colour Corrector in green, yellow and purple, £16.99 each, Indeed Laboratories
Redness Solutions Daily Relief Cream, £41, Clinique
Nature's way says: 'Redness in the skin is often caused by inflammation of the capillaries, which causes problems for the cells on the surface that can't regenerate efficiently,' says Susie.
'The result? Stressed, inflamed skin. Using products that are 100% natural, non-toxic, clean and with no chemicals is the best way to deal with stressed skin. By avoiding chemicals in your bridal skincare routine, your skin will balance, restore and recover quickly, knocking out any heightened colour in your complexion. The key really is to limit unfamiliar, aggressive chemicals on the skin.'
What to use:
Super Seed Face Oil, £70, Votary
Clear Regular Strength Anti-Redness Exfoliating Solution, £24, Paula's Choice
Resooth, £105, Vida For You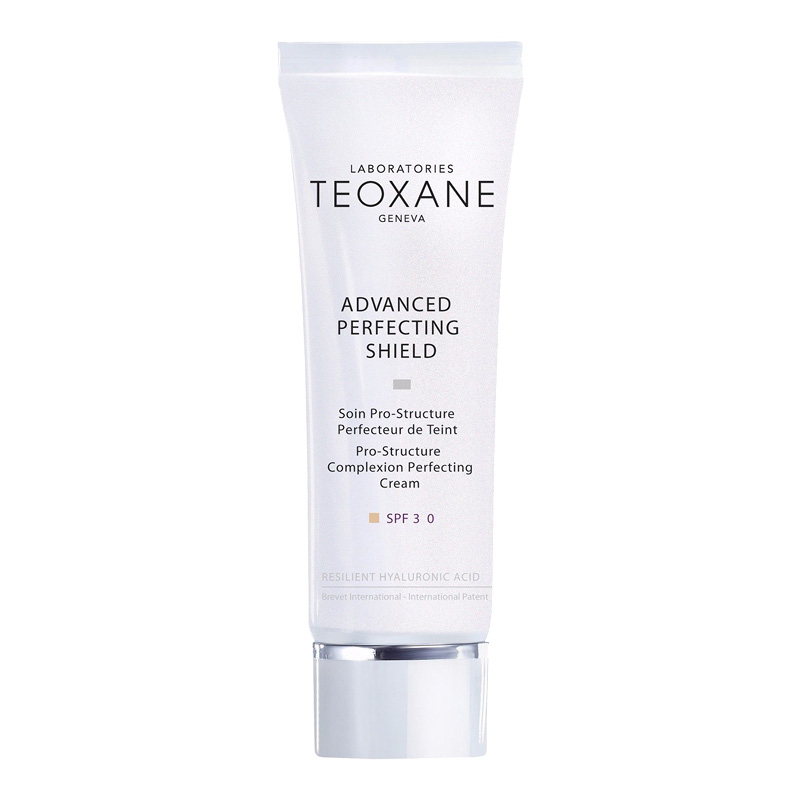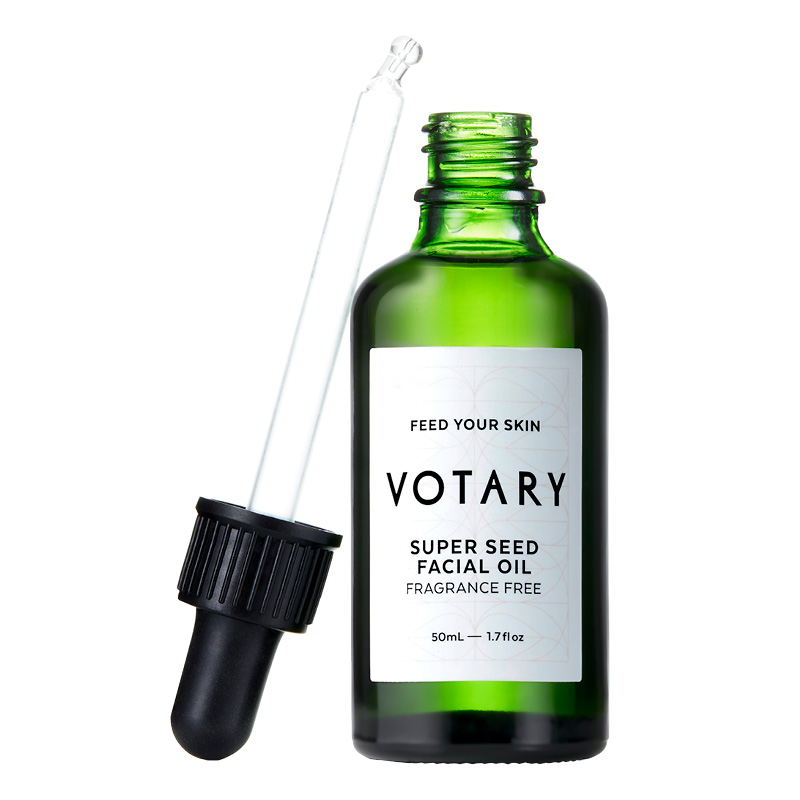 Bridal skincare facials

Choose from our favourite facials, powered by nature and science, to boost your bridal skincare routine
Clinic Privé Skin Peels, £95 for 30 mins, Lisa Franklin. Lisa uses salicylic acid to exfoliate in treatments over a period of time – a gentler approach than deeper peels.

 

Collagen Power Facial, £80 for 90 mins, Sorbet. Ten areas are addressed during this peptide-packed Environ facial. Afterwards, the skin is fired up to produce collagen and ensure skin is plumped up for your wedding day.

 

ProSkin 60, £70 for 60 mins, Dermalogica. A deep HydraDermrabrasion help resurface skin to make it glow; microcurrents firm it. LED is used to boost collagen.
Collagen PIN, £295 per treatment, Woodford Medical. Microscopic needles work on the skin to encourage collagen production for plumper skin.
Pro-Collagen Age Defy, £85 for 60 mins, Elemis. A cocktail of marine-charged Padina Pavonica works its magic here. Relaxing massage encourages skin cells to work efficiently.
Metabolic Facial II, £110 for 60 mins, Romilly Wilde at Harrods. This uses Japanese massage to stimulate acupressure points, lifting skin for a balanced complexion.

 

IPL Treatment, from £89 for 30 mins, DestinationSkin. Intense pulse light therapy slows down the turnover of cells to calm skin from within.
Facial Treatment, from around £55 for 60 mins, Neal's Yard Remedies. This facial is adapted to give your skin what it needs to repair, nourishing and massaging.