Countdown to a Fabulous Bridal Body
You've got 12 months to get into the best shape of your life - and fit into that dress.
Luckily, we're here to lead the way, month by month...
12 months to go
There's no magic wand you can wave to make you fitter. the weight-management section of nutrition.org.uk has a very simple explanation – to lose weight, the energy you take in from food must be less than the energy you use. making just a few lifestyle changes will help you stay healthy and happy. a decent pair of running shoes is a good place to start – try Hoka's (hokaoneone.eu) Cavu 2, £105. start by Walking for a hour three or four days a week, gradually breaking into a run. then build up to more running, less walking every session.
11 months to go
Once you've been running for a month, your fitness levels should have improved and you'll have gained muscle tone, too. Going longer distances now is not necessarily the way forward though. Instead, run short sections as fast as you can, then drop back to a gentle jog or fast walk. This kind of interval training burns calories fast and gets your metabolism firing for hours after you've stopped exercising. In short, if you're going to change your regime, think 'go harder', not 'go longer'. To help you along, invest in an Adidas miCoach Pacer, from around £100, Amazon (amazon.co.uk). It's got a speed tracker, heart rate and distance monitor – and based on this data it recommends how you can adjust your run.
10 months to go
Alongside the exercise, you need to look at what you're eating. To swot up on healthy eating, take a look at the NHS (nhs.uk) website's Eat Well section. If rustling up balanced meals every night is difficult, think about having food delivered. We love the healthy eating option at The Pure Package (purepackage.com). From £39.95 a day for a minimum of 10 days, you get all meals and two snacks. Or for last-minute deliveries, Potage (potage.co.uk) lets you order same day or in advance, with Hot Pots from £8 a dish (free delivery on orders over £50). Mindful Chef (mindfulchef.com) costs from £7 per meal with 16 recipes to choose from each week. The healthy recipe boxes include ingredients that take 30 minutes to prepare.
9 months to go
If money's tight, log onto sweatybetty.com and check out the free classes. if you're near London's Muswell Hill branch and spot a session with yoga teacher Melanie Ashbrook book in!
8 months to go
At this stage, it's time to beef up your exercise schedule. So for a bit of extra help, check out personal training studios such as =Results (equalsresults.co.uk), which offers three, 30-minute sessions for £40. At Body Street (bodystreet.co.uk), a 20-minute workout (from £19.99 per session) combines Electro Muscle Stimulation (EMS) with regular exercise to give a deeper workout in super-quick time.
7 months to go
If you haven't lost that weight by now, it's not likely to happen – and crash dieting isn't the answer. Instead, focus on having a healthy, toned body. Remember to stretch well after exercising, too – it elongates your muscles for a longer, leaner look.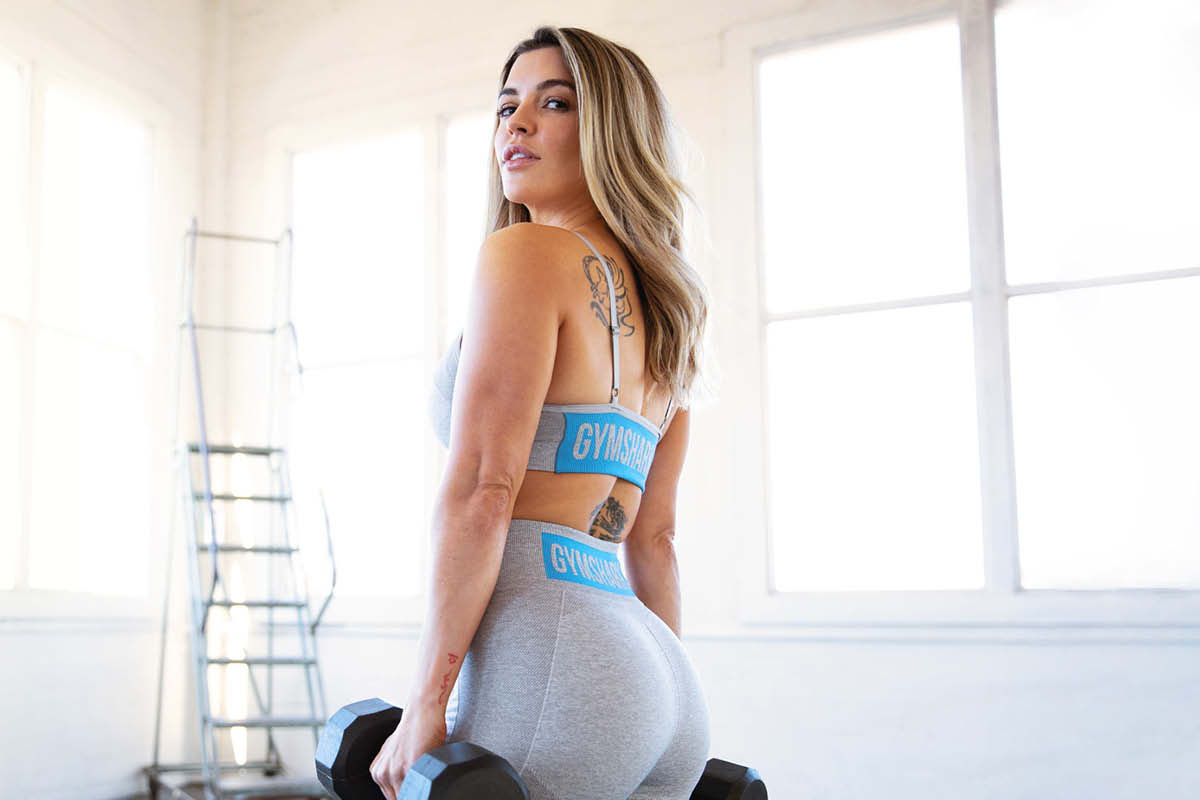 6 months to go
Keeping motivated can be tricky. Give yourself an incentive with new fitness gear. We love Gymshark's (uk.gymshark.com) Slounge Straight Leg Jogger and Geo Mesh Two In One Top, £30 each. Or try Sweaty Betty's Zero Gravity Bum-Sculpting Leggings, £90.
5 months to go
Nowadays, everything from weight to mental health seems to be connected to good bacteria in your gut. Look after them with a daily dose of Kefir. Pick up a bag of Nourish Kefir Starter Cultures, £17.99, and make your own (planetorganic.com).
4 months to go
Treat yourself with Rejuvenated's Beautycake, £9.50 for four. The Chocolate & Raspberry and Ginger & Almond bars each contain 5,000mg of marine collagen to beautify you, too (rejuvenated.co.uk).
3 months to go
We don't need to tell you that drinking lots of water is essential for fitness, do we? The amount you drink (and when) speeds up your metabolism, eliminates toxins, moisturises the joints and feeds your muscles. And if you're struggling, invest in a HydraCoach (hydracoach.com), £31. This intelligent drinking bottle will remind you how much water to drink and the right time to do it.
2 months to go
When you're resting your muscles repair, fitness improves and you get stronger. So take yourself off to Cary Arms & Spa (caryarms.co.uk) in Devon for a little R&R. From £245 per night for two.
1 month to go
Your wedding is fast approaching, but even if you've not stuck to your fitness regime, it's never too late. At glo.com, you'll find an array of online yoga sessions that are easy to factor into your day. 
2 weeks to go
For smoother bums and thighs and toned legs, visit Legology.co.uk. Their Cellu-Lite For Legs £55, is loaded with deep-acting detoxifying and stimulating oils to lighten heavy legs and improve their shape. It's like having a massage therapist in your bathroom!
1 week to go
For last-minute smoothing, make sure you have shapewear in your underwear drawer. Figleaves has a great selection – we particularly like Spanx Undie-tectable Hi-Hipsters, £24; and Miraclesuit Shapewear's Classics Hi-Waist Briefs, £36.50. (Go for a 'nude' shade.) 
The Big Day
Hopefully you won't need this, but if you're still worried about fitting into that dress try Boot Camp Body Wrap, £39.99, Slimming Solutions (slimmingsolutions.com), to instantly lose those last few inches. And finally, make sure you enjoy your special day!