In the Money
Your wedding budget influences each decision you take, so make sure every pound works as hard as it can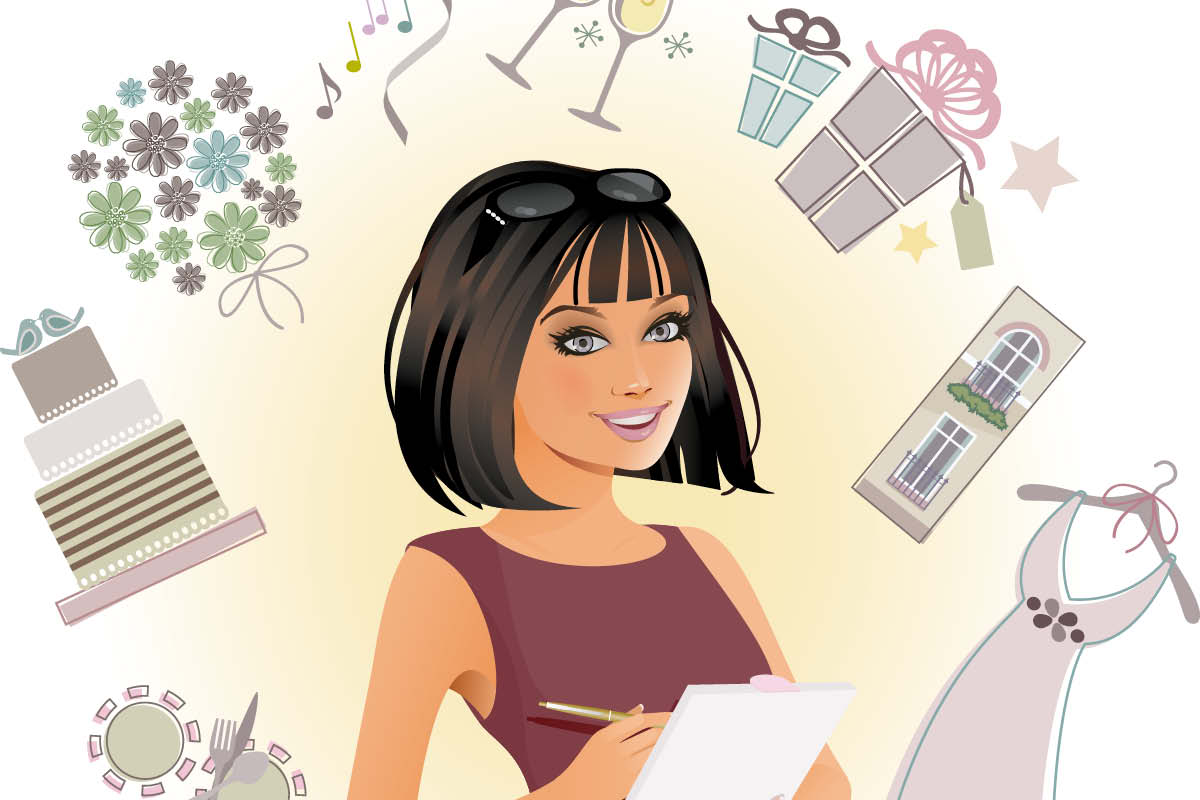 The cost of the average UK wedding currently sits at around £30k, so how can you ensure you get the most from your money?
First things first: decide on how much you can – or want to – spend. "It's easy to start planning the wedding and then try to figure out how to pay for it afterwards, but decide what you can afford to spend first, and use this to set your budget," says Megan French, consumer expert at moneysavingexpert.com. "While your wedding will, of course, be one of the most important days of your life, it's not worth getting into crippling debt for – particularly as there are so many ways to throw a brilliant bash and stay within budget."
Check the timings
Your venue will probably be the biggest cost. If you've found the perfect place for saying your vows but the price tag is anything but ideal, don't be disheartened – you might just need to think outside the box. Venues will offer cheaper packages for off-peak weddings (those that don't take place during late spring to early autumn), while Monday-Thursday events can also cost less. 
Similarly, some venues offer 'twilight' packages, where the wedding takes place in the evening rather than across an afternoon and evening. This means you only need to feed your guests once; making a substantial difference to costs.
Who's doing what?
When booking your venue, be sure to check whether you're allowed to bring in your own suppliers or if they have preferred brands they work with exclusively. If it's the former, you have scope to enlist the help of people you already know; if it's the latter, be sure to get an idea for prices before signing on the dotted line.
Once you've got the venue sorted, you'll have an idea – no matter how rough – of how much money is left in your budget. Keep the essentials aside, then consider the smaller details, which is where the potential to cut costs and make the most of your budget can really come into play.
Consider your priorities
If photography is really important to you, pay for someone brilliant who can capture your day and provide you with photos you can cherish forever. If an electrifying party atmosphere is a must, you'll want to book a DJ who can keep everyone on their feet. If you're not bothered about dancing but are passionate about the food, you'll probably want to choose the very best menu your budget can accommodate. There's no definitive 'cut this' when it comes to working out which parts of a wedding can give you savings; it varies from celebration to celebration, depending on which parts of the day are important to you as a couple.
Make a style saving
Look out for sample sales taking place at local bridal boutiques; they're ideal for bagging a bargain. If you don't feel superstitious about wearing a second-hand dress, scour charity shops, Facebook groups and online marketplaces to see what you can find. For the bridesmaids' outfits, ask your girls to keep their eyes peeled for seasonal sales or discounts.
Consider repurposing
Many decorative details can be easily sourced, second-hand, online. The chances are you'll never need to use them again after your wedding day, so it can make sense to buy good-quality, pre-used items rather than forking out higher prices just because it's new. Similarly, work out which details you definitely don't need; for example, you might not need a wedding car because a member of your bridal party has a fabulous vintage vehicle, or you might not need a hairdresser because, actually, your sister is brilliant at styling. You get the jist.
A piece of cake
A host of high street names such as Marks & Spencer and Waitrose have dipped their toe into the world of wedding cakes. They won't be bespoke but guess what? They'll still be delicious and good value for money. For a unique finish, ask your florist to add some blooms around the base, or find a quirky topper on Etsy.
Menu matters
It pays to give some thought to the food you'll be serving your guests. Chances are there could be an element of crossover; for example, post-ceremony canapés could double-up as a starter, or the cake could be used in lieu of a different dessert.
It's not what you know…
Use the talents of the people around to create a day as budget-savvy as it is personal. Know someone with a beautiful singing voice? Ask them to perform during the ceremony. That cousin with the uncanny eye for design could create your stationery. And so on. If you take a step back and think about it, you might be surprised by how many creative and generous people you know, and equally surprised by how delighted (most likely) they will be to help. "Getting friends and family involved can be a really lovely way to make them a part of your wedding," adds Megan, "and arguably their time and help is a much better gift than anything else."
Blooms on a budget
If your ceremony and reception are taking place in two different locations, ask your florist to create pieces that can be easily transported from one to the other.. Double the pretty – without double the price tag.
Keep it authentic
Don't cram ideas into your wedding day to tick boxes or because you feel you 'should'. Comparison is the thief of joy, and all that.  Instead, focus on the elements that will make the day what you want it to be, rather than what will be a sure-fire hit for 'likes' on Instagram.
All in the detail
Shop around on eBay and Facebook groups for pre-loved decorative details that could add a pretty finish. Keep your eyes peeled for sales and discounts from brands, too; an easy way to do this is to sign-up to newsletters, meaning the discounts can land straight into your inbox.
Play on!
If your budget can't quite stretch to a live band or DJ, don't be downhearted. Creating playlists in advance, built from song requests by guests and your own musical preferences, can actually make for a brilliant alternative. A word to the wise – check with your venue if they can provide AV equipment and, if so, if there's an extra cost for it.
One final pearl of wisdom? Don't kick-start your married life in the red. "Realistically, the best tip is to stick to an affordable budget and make decisions based on that, rather than trying to figure out how you'll pay later," concludes Megan. We'll raise a glass to that!