Lessons in Love
Kay and Henry met at Oxford University, so where better to marry than Christ Church Cathedral...
Photography: Dottie Photography
Kay and Henry met at Oxford University during Freshers Week and the proposal took place in the Master's Garden at Christ College (they both tried to propose at the same time!), so it was odds-on that Kay and Henry would marry at the cathedral of their old college. "I proposed to Henry, although he would beg to differ. Just as I was getting out my ring in the Master's Garden, he blurted out a proposal before I could do it!" says Kay.
"We were overwhelmed by the scale of the University and had kind of forgotten what an amazing space it is," says Kay. "We were so lucky to marry there. Henry's parents have a farm outside Oxford with a lovely spot next to the pond, which was perfect for the reception, as we had a blank canvas to do everything exactly as we wanted. After the ceremony, we had Champagne with strawberries and cream in cones in the cathedral garden, then our guests travelled in vintage buses, while we were driven by our brother-in-law in his vintage BMW." 
For the reception in the marquee, there was no set theme, just an abundance of flowers. "We weren't really fussed about colours or style, but we wanted to have absolutely millions of flowers. And for our stationery, we wanted a fairly classic design to fit in with quite a traditional English country wedding. We chose a blue and gold colour palette and Henry's mother drew a pair of partridges, which were a continuing theme across all our wedding stationery." For all her bridesmaids, Kay chose cream, Grecian-style dresses. "We wanted to keep it fairly simple as there were so many colours in the cathedral flowers."
The rustic vibe ran through the menus, too. To serve alongside the Champagne, the couple had a signature cocktail was the Lower Farm Hedgerow Fizz, made from ingredients that all came from the farm, including blackberries they picked themselves. Afterwards, guests sat down banquet-style to slow-roast lamb with salsa verde, fresh salads on sharing platters and ginger pavlova for dessert. "We didn't have a traditional cake," says Kay, "but chose a few smaller ones with different flavours, surrounded by more fabulous flowers."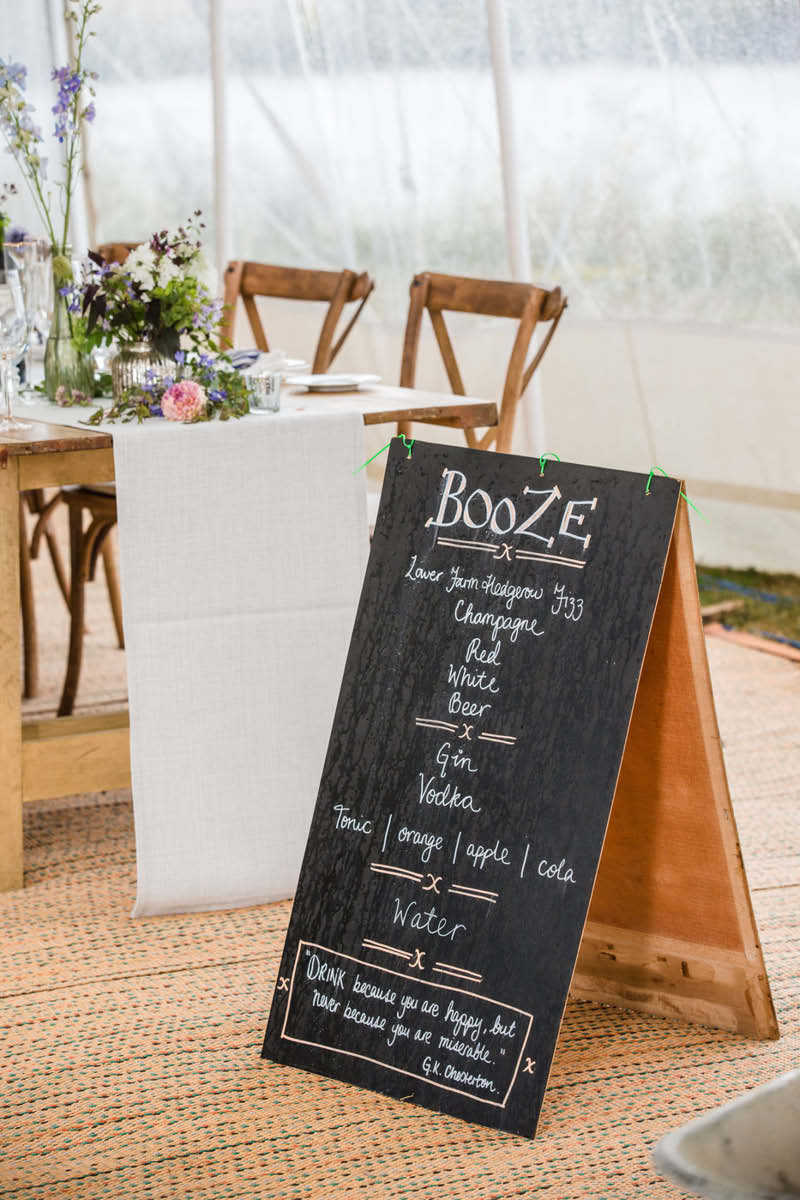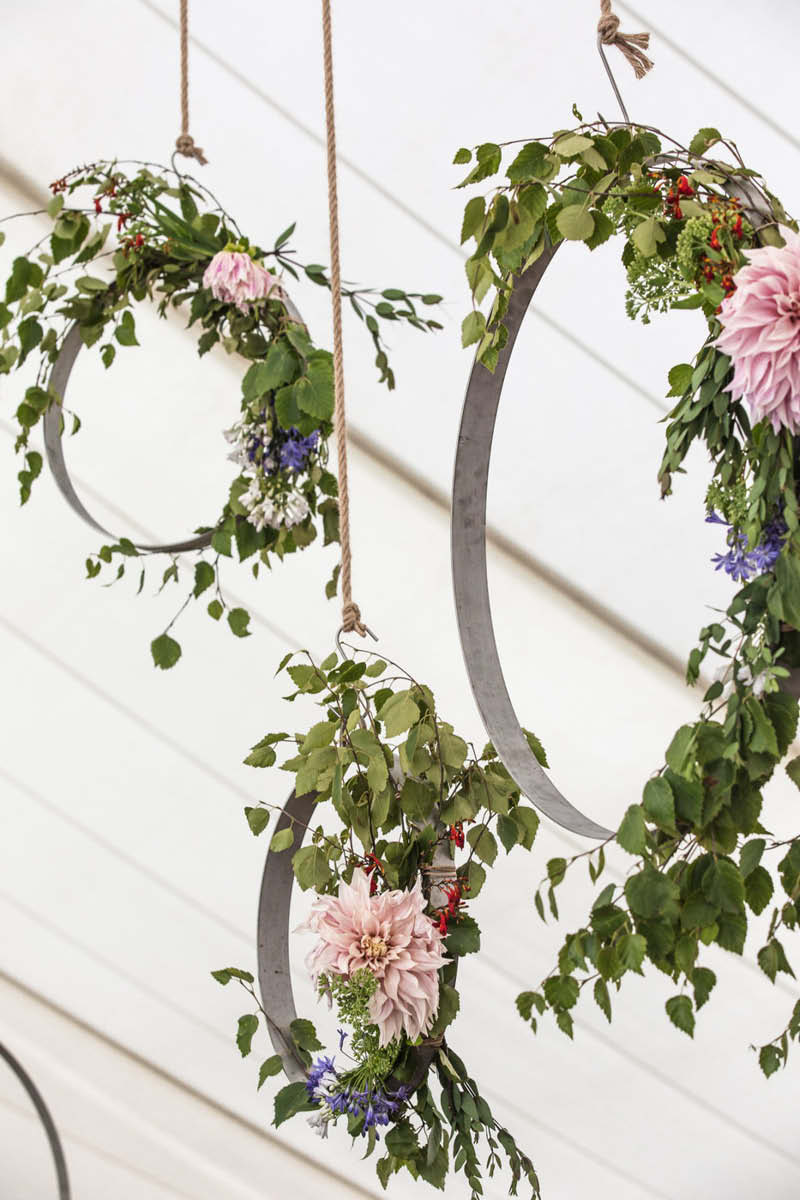 "We love speeches so we had loads of them – both fathers, me, the groom, best man and the best lady," says Kay. "They were spread throughout the wedding breakfast, which worked brilliantly as it broke up the meal and there was always something to look forward to. 
"Sadly, it was the only day the whole summer that it rained! When we got back to the farm the heavens opened, although in some ways it was really nice, because it meant that everyone was closer together and there was a lovely atmosphere. Our catering tent even blew into the pond just a few hours before the wedding was due to start, causing a bit of a panic. Luckily, our caterers were unflappable – a new, emergency replacement one was delivered and the show went on!"