Oceans of Love
Kate and Jon's autumn celebration was a beautiful blend of easy-going American style and classic British charm at The Manor House in The Cotswolds
Photography: Weddings by Nicola & Glen
Kate has lived in the US for eight years and Jon is Californian, so their wedding was always destined to be a fabulous US/UK union. "Jon was keen on a traditional English manor or castle that was rich in history and different to the beach-based venues people usually choose in California," says Kate. "But as we are based in the States, we had to trust my parents in the UK to visit locations, take pictures and report back. It was a real team effort!" It took the couple three months to narrow down their search to The Manor House Hotel in the Cotswolds, which had the feel they were looking for and could accommodate their 85 guests, many of whom were flying from the US.
"Our ceremony was in the gardens by the river that cuts through the lawns and trickles under a beautiful, old stone bridge," says Kate. "We chose wooden benches for that outdoor, rustic feel, and to frame the setting where we exchanged vows, our florists created two large asymmetrical floral structures to create a colourful focal point."
"I had the important task of walking our one-year-old son down the aisle," says Jon. "He was dressed up to the nines and I remember being so excited to show him off to everyone looking so sharp." For the music during the ceremony, Jon's cousin played acoustic guitar, including an adaptation of 'California Dreamin' by The Mamas and The Papas. "Being California-based, but with a really strong heritage in England, it was the perfect song choice!"
"We chose 'The Portuguese Love Theme' from 'Love Actually' for our first dance. We wanted a musical score because both Jon and I work in the entertainment industry."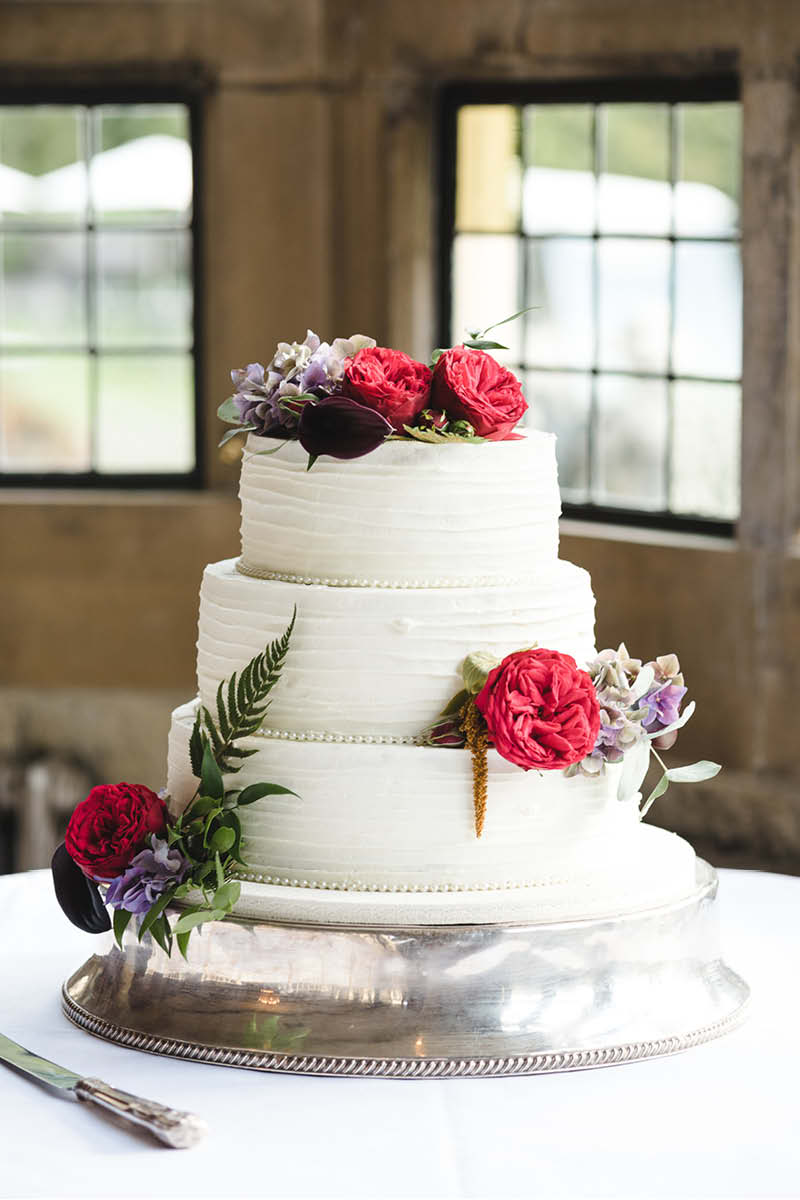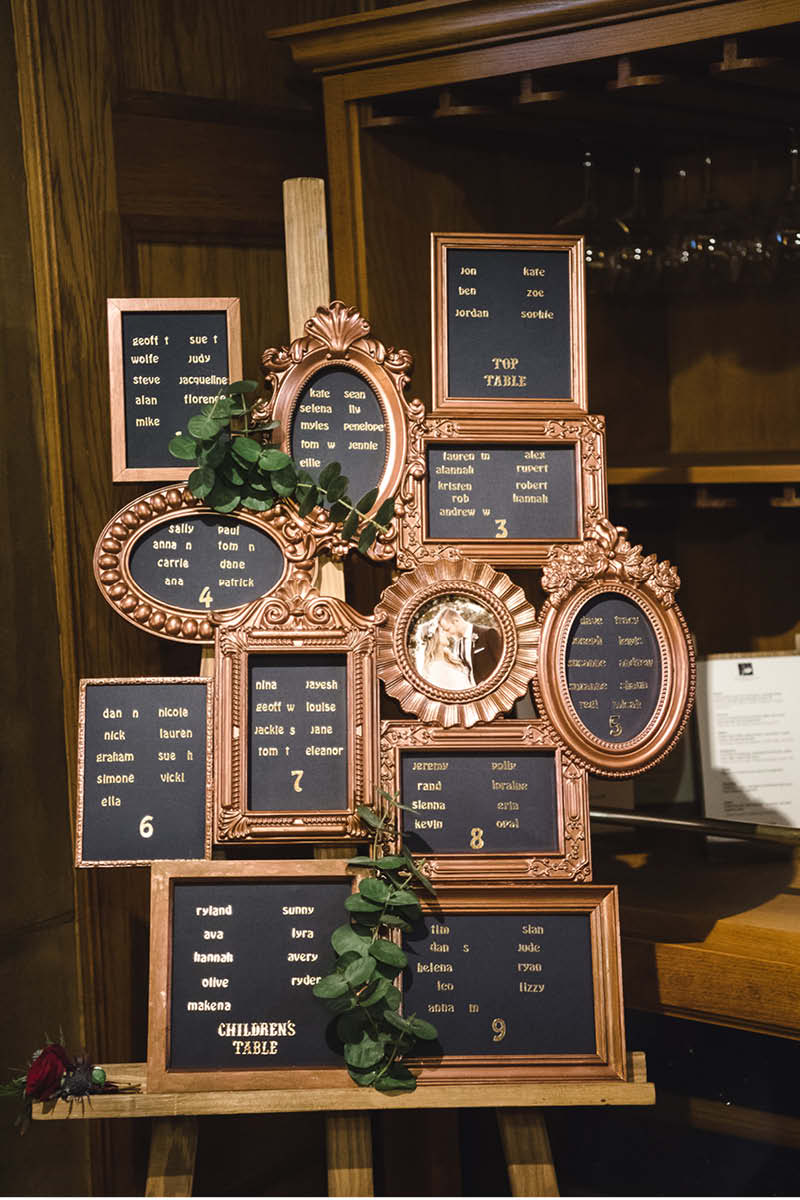 "We wanted the flowers to have a wild autumnal feel and broke with tradition in a few ways," says Kate. "We had no white flowers, the bridesmaids had wrist corsages instead of bouquets and I didn't carry any flowers either – I didn't want a bouquet to cover up my dress which was already dramatic." Feathers and berries added an edgy accent to the decor and, instead of vases of flowers, Kate chose succulents and greenery flowing out of low, vintage pots and geometric vases.
"Styling a wedding is about finding a balance between adding personal touches and not going over the top," she says. "You can blend ideas together to create an edge to your wedding without the theme feeling messy or lost. Sometimes matchy-matchy is too much. I mixed genres by combining flowers with berries and feathers and wore a glamorous, beaded dress to an outdoor ceremony that spoke to the wild, rustic nature of the setting."