A Right Royal Affair
While Meghan and Harry were tying the knot, Charlotte and Martin were having their very own special celebration in sunny Kent
Photography: Susan Arnold Photography
Sharing their wedding date with Prince Harry and Meghan Markle didn't phase Charlotte and Martin, – in fact, they embraced it. "We had the wedding at the church where my great-grandmother got married in Kemsing, Kent," says Charlotte. "It's a beautiful little church and the vicar made us really feel at ease." Then, like the royal couple, a vintage car drove them from the church to the reception. "It was only a five-minute drive away, but it was lovely driving with the top down in the glorious sunshine," says Charlotte. 
The Perfect Venue

Charlotte had previously worked at St Clere Estate so she knew it would be the perfect spot for their wedding. "Despite the fact that we viewed the venue in January when it was covered in snow," she says, "we knew it would be incredible in spring." At their marquee reception, they had a Prosecco van from Bubble Bros, with a handpainted drinks stand with cordials, toppers and fresh fruit for guests to pimp their Prosecco. They also had a royal-themed photo booth with life-sized cut-outs of fellow newlyweds Meghan and Harry for guests to have their pictures taken with. "We decided to have the speeches before the main meal," says Charlotte. "That meant that Martin, his best men and my dad could get them out of the way and sit down to properly enjoy their meal."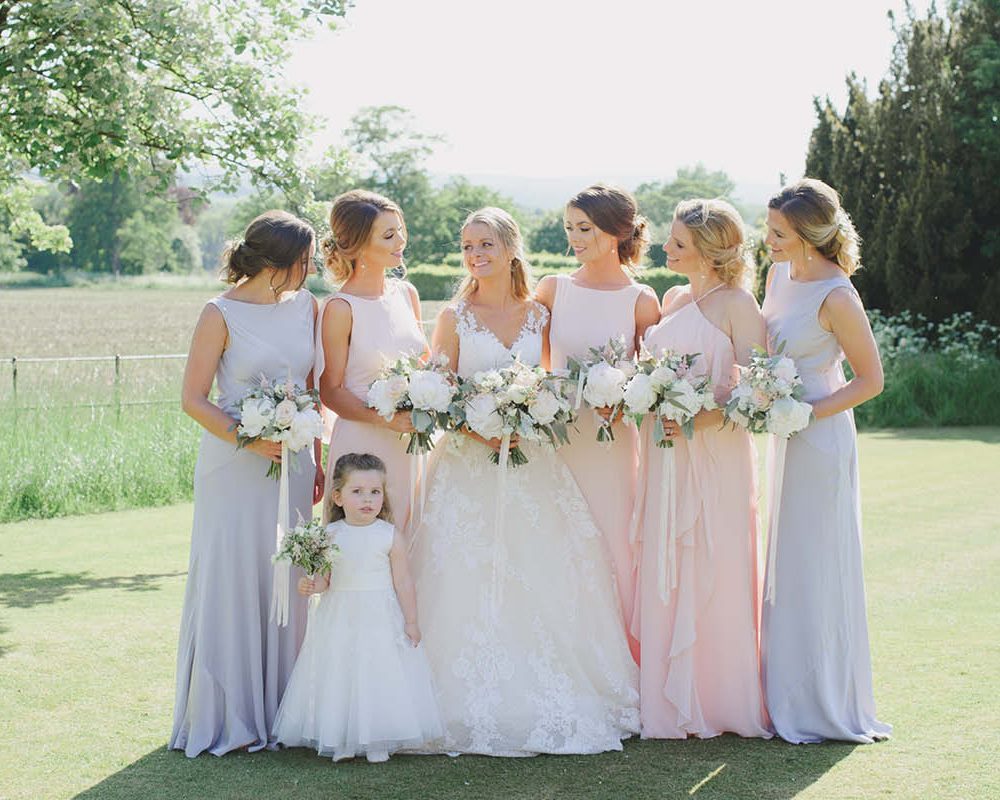 Making and Doing

They went over budget for their day, but still managed to have the day of their dreams by making things themselves and asking friends and family to help. "We saved a lot of money by making things like the orders of service and menu cards ourselves," says Charlotte. "And we had our bouquets made by the florist, but got her to provide buckets of the same flowers so we could do the table decorations ourselves with vases from charity shops." And Charlotte's got some advice for other brides. "Take time to step back and enjoy it. For us, the most special moment was standing in a field of cow parsley as the sun was setting."
That's Crafty…

"We decorated the venue ourselves with tissue pom-poms. They took ages to assemble, but I had an excellent workforce – I even roped in the in-laws," says Charlotte.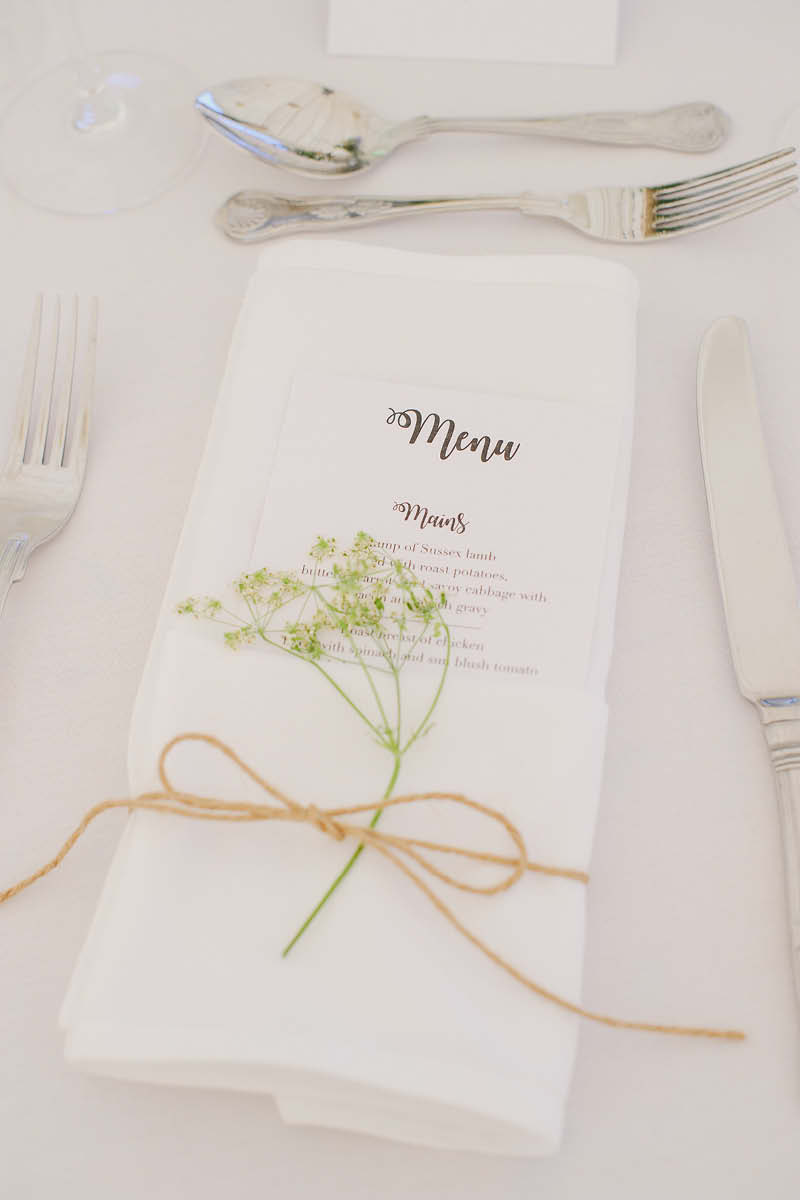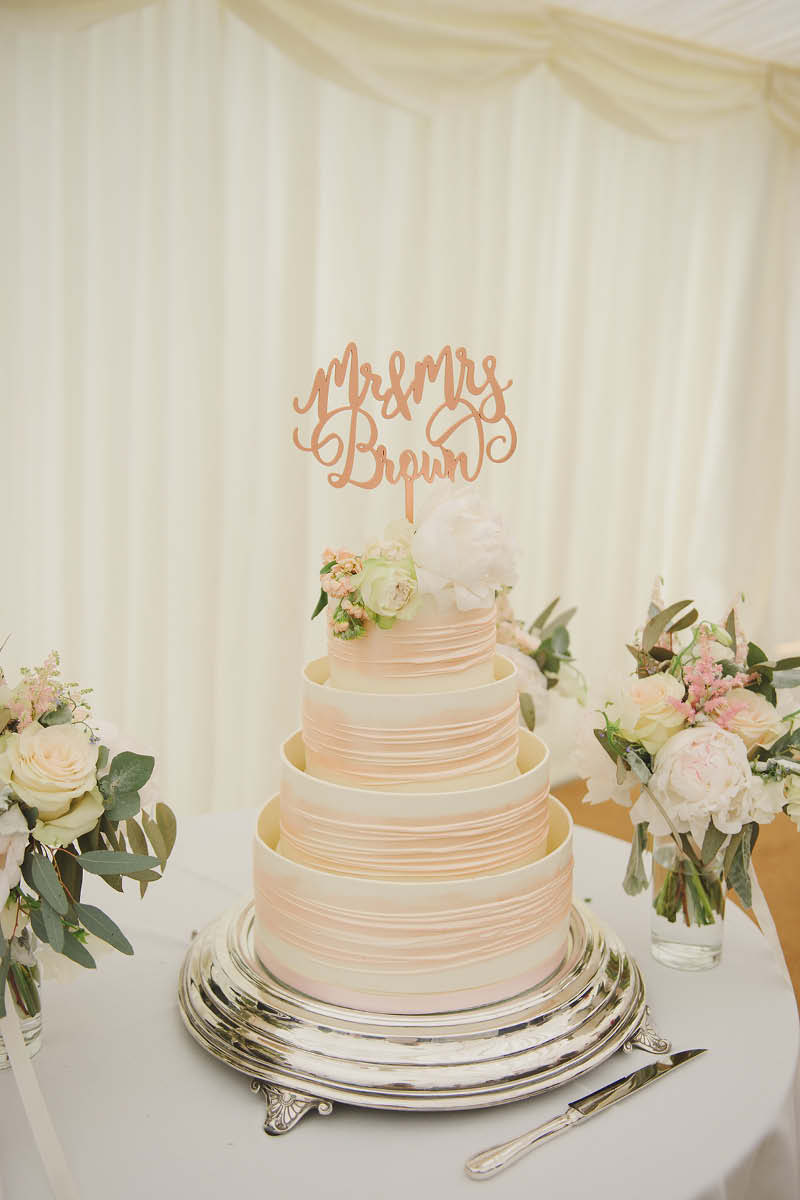 Let Them Eat Cake
"Martin has a very sweet tooth and insisted we had a chocolate cake. To personalise it, we bought a topper from Etsy and finished it off with fresh flowers."
Top Tip

"When it comes to your budget, spend money on the things you really care about and make compromises elsewhere if you have to."