The Food Insider
Executive head chef John Hearn at Tapenade shares his top wedding food trends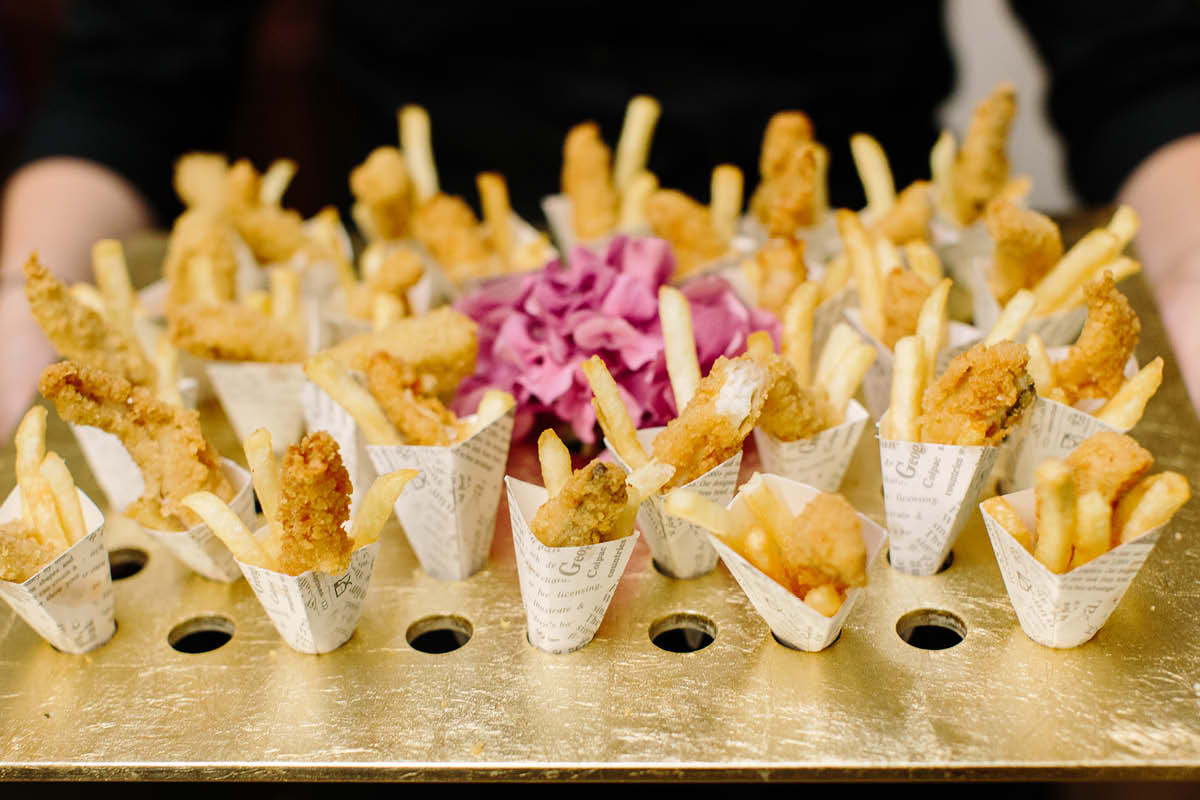 Mini cones of fish and chips will keep guests going into the evening
It's all about the mix
Skip the Buck's Fizz and ditch the Prosecco, this year we'll all be sipping lavish cocktails. Concoctions that taste amazing with or without alcohol allow guests to customise their drinks to suit them. Don't play it safe with old favourites like martinis and mojitos though – try something new to nail this trend.
Eating together
Communal sharing, feasting and food that can be experienced together is a key prediction for the year ahead. Dining is moving away from the top table in favour of more informal layouts. Think family-style serving dishes laid out on long tables, cascades of sweet sensations for dessert and street food-inspired, pick and mix self-serve interaction.
Rise of the all-Inclusive
With more people avoiding ingredients such as gluten, wheat, cow's milk and red meat a token vegetarian option is no longer enough. This trend is about creating menus that work for everyone, so all your guests can eat the same thing.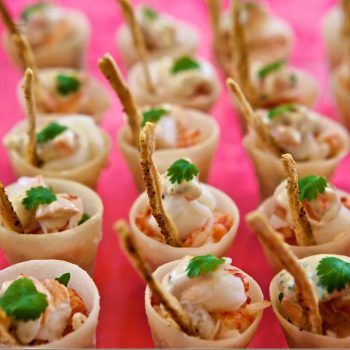 Creative canapés
Couples are feeling the pressure to host a stunning event, so menus have become more creative. As a result, canapés have had an image reboot with mini bites turning premium and adding a wider range of flavours. They're also a way to add personality to your day by experimenting with imaginative combinations of classic foods in miniature to give guests moments of child-like delight.
Late-night munchies
Wedding parties are now lasting longer, often over a two to three-day period, so looking after guests throughout the evening has become more important. After the exertions on the dance floor, comfort foods are having a moment with mini cones of fish and chips, sliders, cheesy bites, and tartlets or dumplings all on the menu. Finish off with a mix of sweet treats to balance out the savoury nibbles and keep energy levels topped up.
For more information visit Tapenade