The Honeymoon Hot List 2020
Harriet Jones reveals the best once-in-a-lifetime destinations, so start dreaming and get booking...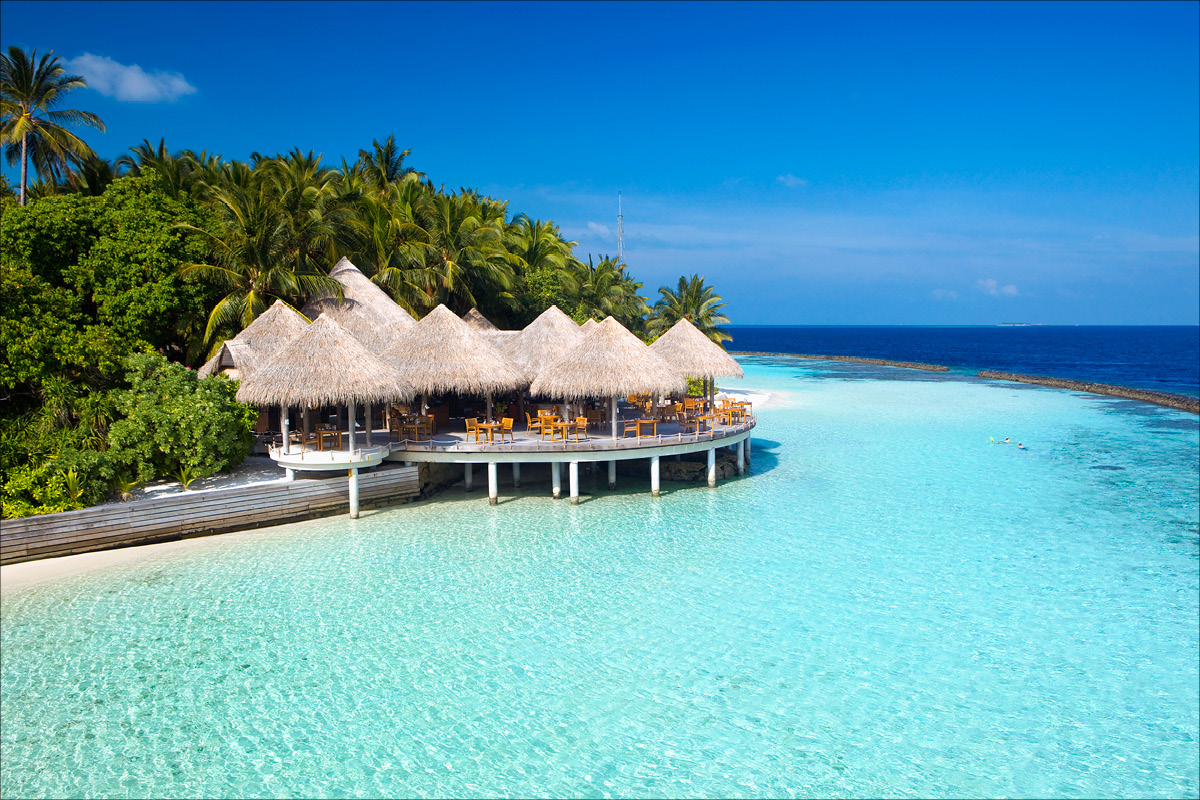 Maldives
For sun seeking fly-and-floppers
Why here? If there's one destination that screams 'honeymoon', it's this collection of dreamy isles – and with very good reason. These tiny discs of sand scattered across the Indian Ocean are seriously special. And all accommodation options, regardless of your budget, are geared towards creating an ultra-romantic trip for two. 
Where should we stay? Of course there are standout islands and properties, but it's pretty difficult to make a 'bad' choice when visiting the Maldives. For those who want a blow-the-budget trip, the new St Regis is architecturally stunning – its soon-to-be-iconic whale-shaped bar is a must-see. And Baros Maldives, one of the first resorts to open in the Maldives, has been voted 'Most Romantic Resort' at the World Travel Awards for six years running.
If you're looking for a more eco-friendly but still high-end stay (and equally as Insta-friendly – everyone has seen that slide into the ocean) then Gili Lankanfushi is the hotel with your name on it. Contrary to popular belief, there are more affordable Maldives options out there, too. Opened a few years ago, Amari Havodda is a laid-back resort where prices start from around £200 per person per night full board. 
Must do 'moon memory? Literally everything here is honeymoon-worthy, whether that's dinner on a sandbank under the stars, scuba diving in the crystal-clear water or enjoying a sunset cruise on a yacht. But our tip? Take yourselves to the end of a boardwalk or the edge of the island, bottle of Champagne in hand, and stare out at the endless ocean. It's likely you'll be the only two people between the lapping waves and Sri Lanka – as if you're sitting on the edge of the world. Totally mind blowing! 
Sri Lanka
For a tropical castaway vibe
Why here? If the idea of the Maldives leaves you with a 'but-what-will-we-do-all-day?' feeling, and yet India feels a little too vast and intimidating, then this is the destination for you. It's a cultural gem in the Indian Ocean, but a visit to Sri Lanka isn't like a trip to Mauritius or the Seychelles where everything is focused around the resort. Here it's all about really getting engrossed in the country. We recommend staying in several different areas – and you can see a huge amount in just two weeks.
Where should we stay? Due to its resurgence in the tourism industry, there is now a plethora, not just of small boutique options, but also big name players that have opened here recently, so there's a massive amount of choice. Our favourite boutique option has to be the legendary Ceylon Tea Trails, five stunning lodges snuggled high in the hills of the tea plantations.
Or for something a little different, try brand new Nine Skies near the hippy hangout of Ella. When it comes to beach, The Owl and the Pussycat is a winner on the coast in Galle, and for surf-lovers, Cape Weligama is just a few miles from some of the best surf-spots in the country. 
Must do 'moon memory? Thought safari was only something you could do in Africa? Think again, because Sri Lanka has it all. You'll never forget spotting leopards in the stunning Yala National park. Ask your tour operator if they can include this in your itinerary. Scott Dunn is fantastic, or try Trailfinders if your budget needs to stretch a little further.
Vancouver Island, Canada
For wilderness lovers and wildlife fans
Why here? Often overlooked in favour of all the bells-and-whistles ski resort Whistler or postcard-perfect Banff on the mainland, this little island (OK, it's not that little, it's the size of England, but in Canada that's small fry) truly delivers something unique. For starters, even on the ferry ride across from Vancouver you can often see killer whales playing in the frothy waves in front of you so the wildlife spotting starts the moment you arrive. 
Where should we stay? The Wickaninnish Inn (or The Wick as it's fondly referred to by the locals) is the sort of place that somehow manages to mix fine dining with that just-stepped-out-of-your-wellies look. This forest lodge has nailed laid-back living with a dash of luxury, which is exactly the sort of bolthole you want for this type of trip. Or, if you're looking for even more of an outdoorsy-but-luxe vibe, try glamping at Clayoquot wilderness resort, a tented safari-style retreat near the cute little town of Tofino, the surfers' paradise. 
Must do 'moon memory? It really is all about the animals, so book a boat trip and head out to see black bears and their cubs foraging for seafood on the shoreline, gawp at the eagles overhead and don't be surprised if you see a pair of otters floating past hand in hand. Perhaps you're hoping to spot a grizzly bear? Then why not stay at a grizzly bear lodge? Specialist operator Turquoise Holidays can book this experience for you. 
Japan
For cultural cravings and stylish digs
Why here? If Japan isn't on your bucket-list radar, well, where have you been? Maybe you hadn't considered it for a honeymoon, but it's not just Tokyo that has all the draw (or the luxe hotels). There's so much to see, and so much romance to be found in the old city of Kyoto. There, the pace slows considerably, and the temples and shrines are mesmerising. Feel you have to have beach time? Then head to Okinawa and the southwest islands for diamond-white sand, snorkelling and scuba diving. 
Where should we stay? You'll fly into Tokyo so you want a plush base to explore for a few nights. The Andaz Toranomon Hills is a good bet. It's based in an area that's tipped to have a bit of a re-birth for the 2020 Olympics – bedrooms are a pleasing size and all have floor-to-ceiling windows so you can take your mind off the jet-lag while gawping at the view. When it comes to Kyoto, Aman has just opened a property there and it's a big deal for the traditional city, being one of the first high-end offerings there. It may be pricey, but once you're fully ensconced in its serene, cosseting walls and surrounded by ancient Japanese trees, trust us, it's worth it.  
Must do 'moon memory? A visit to Fuji's Five Lakes is not to be missed. Located at the bottom of the sacred mountain (the best place to get a really good view of the iconic peak), it offers hiking, fishing and canoeing. Or why not simply take a seat and breathe in the tranquillity? It's impossible not to feel completely zen.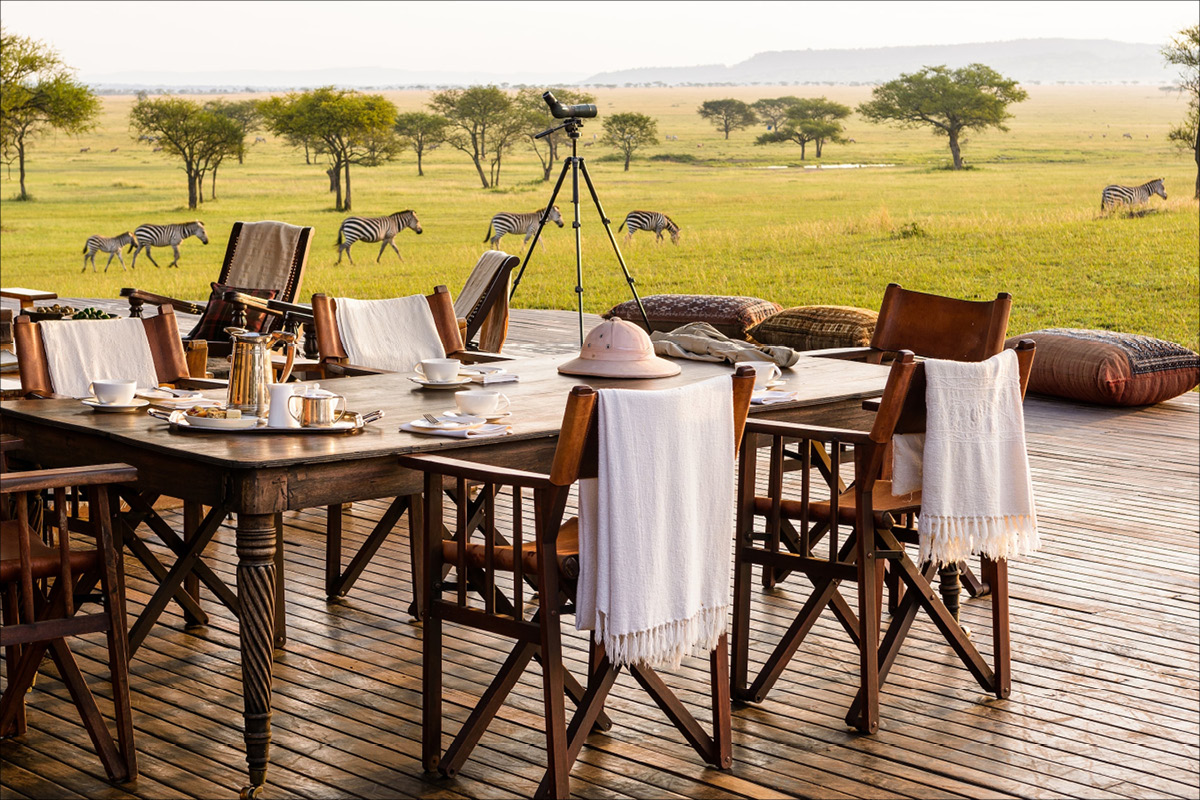 Tanzania, Africa
For a two-stop trip with all the frills
Why here? OK, to say this area is vast is possibly an understatement, but it's probably got the best, most practical safari-beach combo in the world. It couples an exhilarating, traditional safari on the mainland with a beach stay on the jewel of an island that's Zanzibar, so it's a win-win when it comes to a combi-moon.
Where should we stay? When it comes to a safari, the options are almost endless. As is, of course, the Serengeti National Park, where you're likely to find yourselves based for this part of your trip. Standout safari stars here are AndBeyond Serengeti Under Canvas, Sanctuary Kusini and Singita Sabora Tented Camp. Hop over to Zanzibar and there are plenty of moon-worthy accommodation options to choose from.
An old classic that we would return to again and again is all-inclusive, all-brilliant Essque Zalu. But if you want to stay in the hottest hangout in the Indian Ocean then opt for newly opened Zuri Zanzibar – its 55 thatched roof villas are a work of contemporary art. 
Must do 'moon memory? If the idea doesn't totally terrify you, then a night outside your camp sleeping under the stars is a must. Most camps will offer some variation of this free of charge – just book in advance. Whether you're high up on a wooden platform in a 'star bed' strewn with twinkling fairylights under a mosquito net, or sleeping on the ground surrounded by softly lit torches, it's an experience like no other and not to be missed.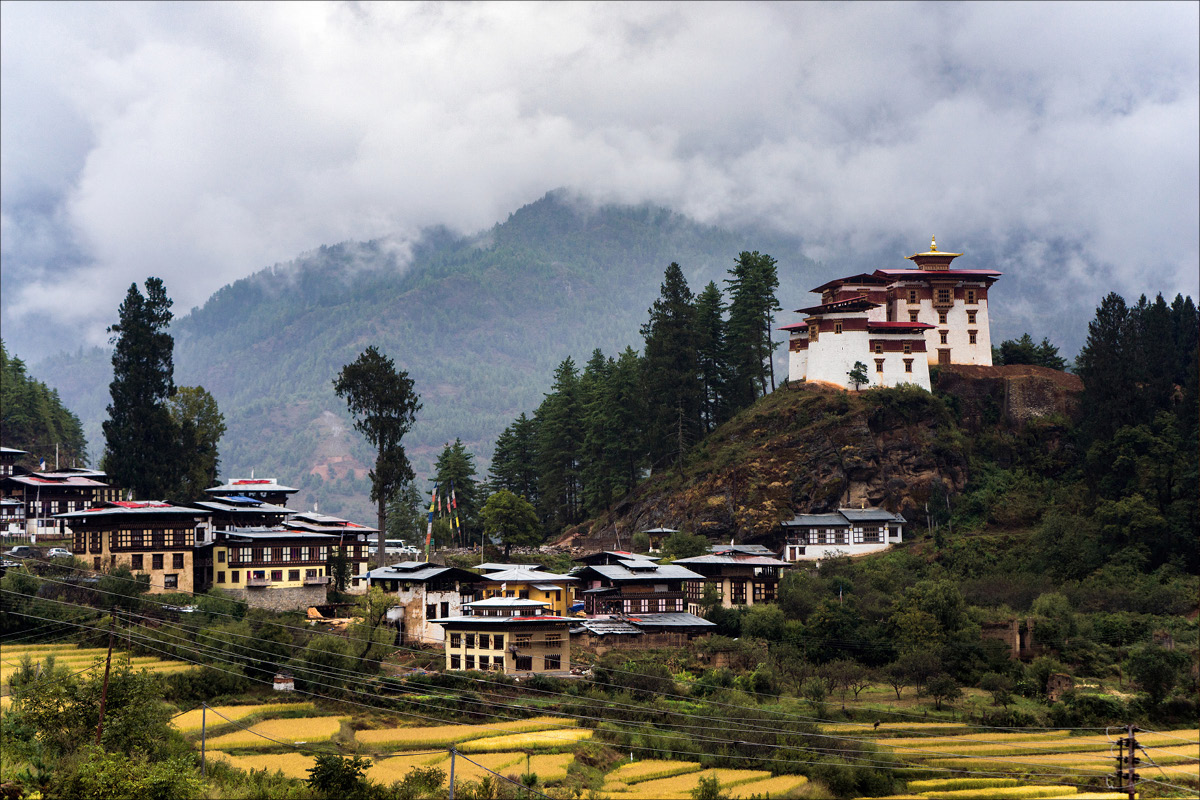 Bhutan
For high-end adventure
Why here? It doesn't get more off-grid than this astonishing country. Roads weren't introduced until the 1970s, television in the 1990s and the internet wasn't widely available until the 2000s. The Buddhist way of life gives a magical, serene feel to the pristine wilderness and the mountains are jaw dropping (you might even spot the tip of Everest as you fly in). And because the country is all about low-impact, high-value tourism (you won't find backpackers here), the hotels are some of the best in the world (and sustainable brands to boot). 
Where should we stay? Possibly one of the best hotel brands ever, due to its eco-conscious efforts coupled with its slick-as-you-like design, Six Senses has finally opened all five of its lodges and they are breath-stealingly good. The idea for most hotels here is that you stay for a couple of nights in each property in order to complete a circuit of the small country – it's all about having a bespoke journey. Other hotel brands we'd recommend are the ever-lovely COMO hotels and, for any Aman-junkies out there, its tailor-made journeys through their lodges are superb. 
Must do 'moon memory? Trekking up to Tiger's Nest is a memory that will stay with you forever. Picture a monastery that looks as if it's literally floating on the edge of a cliffside – as if it's been placed there by magic. Yes, it's a hard old hike, but the sight of the steps snaking down into the clouds beneath you as you near the top will give you goose bumps. Plus, if you visit in the spring months (March-May) the punch of pink from the rhododendrons across the valleys is oh-so-pretty.
Perth & Northern Australia
For off-the-radar lifestyle
Why here? Looking for an alternative to the New South Wales and Queensland classic honeymoon? Or perhaps you did Sydney on your gap year and want to experience a different part of this diverse country? From the buzzing yet isolated city of Perth to remote safari lodges in the north this is the place to honeymoon down under. 
Where should we stay? Fly into Perth and stay at COMO The Treasury – its slap-bang in the middle of all the action and there's so much to see and do. In particular, this city has a burgeoning foodie scene that's not to be missed. From here, COMO has cleverly devised an 'Experience the Kimberley' package where you can get a three-hour flight and touch down in one of the most remote parts of Australia – The Kimberley, one of Earth's greatest wildernesses. You'll stay at El Questro Homestead, where just eight rooms are dotted among the stunning landscape.
Then make your way to the city of Darwin and just a three-hour drive takes you to explore Australia's Northern Territory. Stay at Bamurru Plains, a working buffalo station for an authentic taste of living down under, outback style. 
Must do 'moon memory? A helicopter tour of The Kimberley is as adrenaline-pumping as it's unforgettable. But if that's a little out of your comfort zone (or budget) then why not explore it on horseback? Once you get the hang of it, a four-legged perspective on this jaw-dropping wilderness is something incredibly special.  
Portugal
For an alternative Euro-moon
Why here? So you've visited Paris (twice), you've had an Aperol Spritz in Venice and tapas in Barcelona, but have you tried a pastel de nata on the cobbled streets of Lisbon? This is the European capital to visit in 2020 and a perfect alternative city-moon. Spend a few days wandering through the pretty streets before heading to the Algarve, Porto and the Douro Valley, or perhaps the Alentejo region. Think golden beaches, vineyards and countryside respectively. 
Where should we stay? Memo Alfama in Lisbon, located in the oldest district in town, is easy on the eye with its monochromatic features and pops of bright red furniture and it's also easy on the wallet. For something a little more fairytale-like, try Tivoli Palácio de Seteais with its frescoed walls and antiques. Or if you're heading to the beaches of the Algarve, try Vila Vita Parc – it's one for those who like large resorts with plenty of things to do. For something a little more grown-up, book gorgeous Vila Joya, a 22-suite property hugging the cliffs of the Atlantic.
Porto and its romantic plazas are well worth a visit, but for pure honeymoon heaven hotfoot it to the nearby Douro Valley and the recently opened Six Senses, where the pristine pool looks as if it was always part of the lush emerald landscape. And if it's more of a rustic, farmstead vibe you're after, make your way to the Alentejo and stay at uber-cool São Lourenço do Barrocal. 
Must do 'moon memory? A two-hour sunset cruise down the Tagus river in Lisbon aboard a sailboat is pretty spectacular, taking in a lot of the city's most popular landmarks, including the striking Belém Tower.
California, USA
For wine, spas and endless countryside
Why here? In this sunshine state, it's all about road tripping. Whether it's tasting your way through the wine country (Sonoma and Napa), visiting the national parks (Yosemite is soul-stirring) or spa-ing your way through the coastal towns of Big Sur, Carmel or Monterey (Big Little Lies anyone?), you can take in this destination at your own pace. 
Where should we stay? LA has so many 'grande dame' hotels, but the most iconic has to be The Beverly Hills Hotel, its coral-pink façade and striped sunloungers just ooze glamour. If you're heading for Napa Valley – and you should, there's over 400 wineries there – then make a pit-stop at Insta-friendly Carneros Resort and Spa (think tin-roofed barns and whitewashed cottages).
In Big Sur, the Post Ranch Inn is a cut above the rest. Soak in the spa tub on your private deck with stunning views of the ocean and simply breathe it all in… Or for something a little more back to nature, luxe glamping resort Treebones is a popular choice for couples. When you're around that campfire under the stars, it really doesn't get much more romantic.
Must do 'moon memory? Book your trip through Blacktomato.com and they can organise a hot-air balloon ride à deux. Sail through the clouds as the sun rises and throws its honey-hued light across Napa Valley. After a gentle touchdown, breakfast is served, complete with Champagne.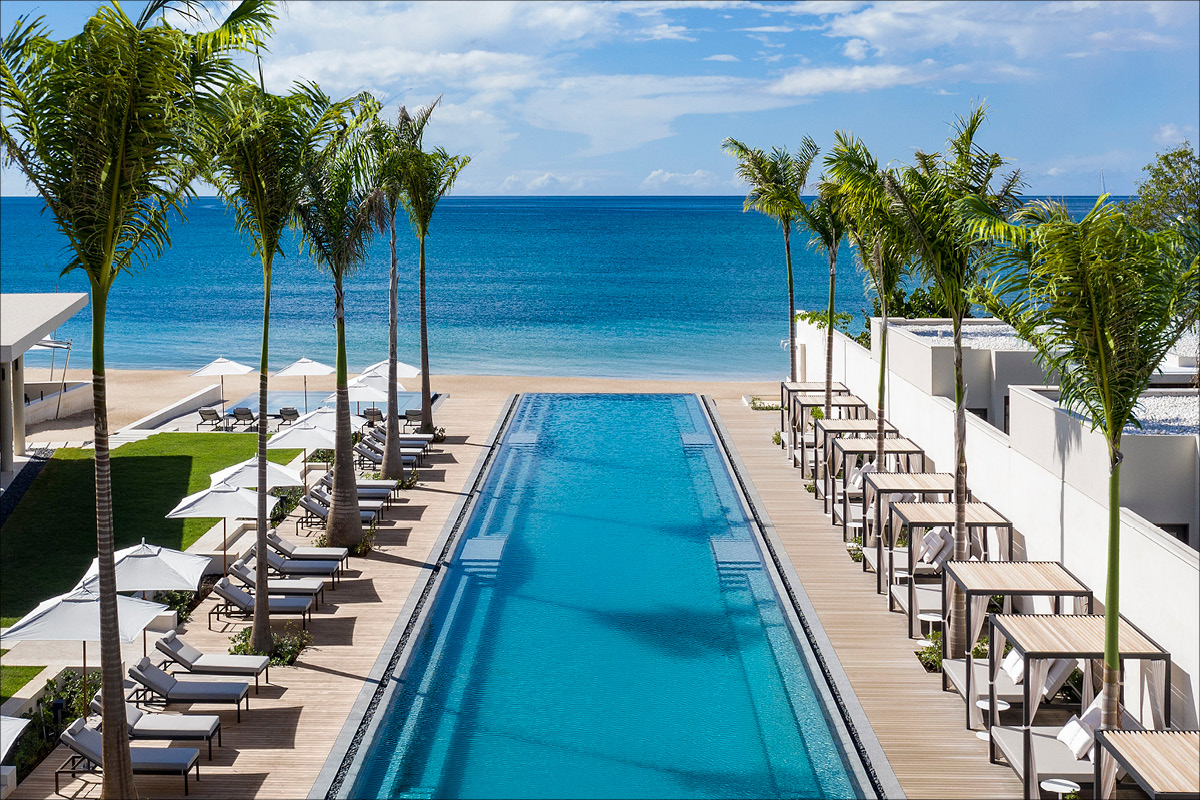 Grenada, Caribbean
For an uncrowded, far-flung escape
Why here? Unlike the islands of Jamaica or Antigua, Grenada has yet to gain such ferocious popularity that resorts line almost every beach, sometimes crammed in side-by-side, so you're likely to have a much more peaceful experience. But don't worry, it's got all the sunshine, swaying palm trees and white-sand coves of your honeymoon dreams. Oh, and the local rum and chocolate are rather good, too. 
Where should we stay? A total game-changer for the island, Silversands opened its stylish doors in 2019 and it's exceptional. It's not so much that it has the longest swimming pool in the Caribbean (100 metres to be precise), or that it's got a whopping penthouse suite large enough to rival any on its flashier neighbourhood islands, it's that the cutting-edge design is a first for this destination – all sleek, modern chic and not a traditional piece of teak wood in sight. 
If that's way out of your budget, though, there's also an all-inclusive, adults-only Sandals resort on this island. The fact that it's the only one and therefore all of the brand's energy and effort goes into this singular property (instead of spread across a myriad as happens with some other islands) seems to be a bonus – it's one of their very best hotels. The food in particular is great, with a lip-smackingly brilliant Caribbean BBQ served up regularly at restaurant Spices. 
Must do 'moon memory? Most resorts offer a variety of island tours to suit all tastes, but if you can try to book a private tour for just the two of you – it is your honeymoon after all. You'll definitely want to be alone when you swim in the hidden waterfall pools that you'll discover while trekking through the dense undergrowth in the rainforest.